Podcast: Play in new window | Download | Embed
Subscribe: Apple Podcasts | Google Podcasts | Spotify | RSS
Would you rather read the transcript? Click here.
Welcome to another Masterclass episode! If you missed the first one with Dr. Stephanie Nelson, definitely check that one out. Today my guest is Dr. Steve Feifer, developer of the Feifer family of academic measures. We're talking all about reading disorders and executive functioning. The format for today's Masterclass is a bit different than last time, however. Instead of Dr. Feifer presenting his own case, he is providing "live consultation" on two of my own cases. (Note: any identifying information was removed from the data, and demographic information was changed appropriately). You can find the data that we discuss as a download in the Cool Things Mentioned section.
As always, let me know what you think of the Masterclass format. Hope you enjoy!
Cool Things Mentioned
Featured Resource
I am honored to partner with PAR for 2021 to bring you featured items from their catalog! Listen to each episode for specific product recommendations and links. Learn more at www.parinc.com.

The Testing Psychologist podcast is approved for CEU's!
I've partnered with At Health to offer CE credits for podcast episodes! Visit this link to access current and past episodes available for CE credit. You can use code "TTP10" for a discount on ALL the course credits you purchase from At Health!

Dr. Steven Feifer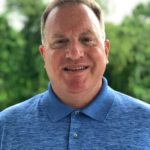 Dr. Steven G. Feifer, D. Ed., ABSNP is an internationally renowned speaker and author in the field of learning disabilities, and has authored eight books on learning and emotional disorders in children. He has more than 20 years of experience as a school psychologist and is dually certified in school neuropsychology. Dr. Feifer has been the recipient of numerous awards including the Maryland School Psychologist of the Year in 2008, and the 2009 National School Psychologist of the Year by the National Association of School Psychologists. Dr. Feifer currently assesses children at the Monocacy Neurodevelopmental Center in Frederick, MD, and remains a popular presenter at state and national conferences. He has authored three tests on diagnosing learning disabilities in children, all of which are published by PAR.
Contact Dr. Steven Feifer:
About Dr. Jeremy Sharp
I'm a licensed psychologist and Clinical Director at the Colorado Center for Assessment & Counseling, a private practice that I founded in 2009 and have grown to over 20 clinicians. I earned my undergraduate degree in Experimental Psychology from the University of South Carolina before getting my Master's and PhD in Counseling Psychology from Colorado State University. These days, I specialize in psychological and neuropsychological evaluation with kids and adolescents.
As the host of the Testing Psychologist Podcast, I provide private practice consulting for psychologists and other mental health professionals who want to start or grow psychological testing services in their practices. I live in Fort Collins, Colorado with my wife (also a therapist) and two young kids.
Ready to grow your testing services? Click below to schedule a complimentary 30-minute pre-consulting call!