Podcast: Play in new window | Download | Embed
Subscribe: Apple Podcasts | Google Podcasts | Spotify | RSS
Would you rather read the transcript? Click here.
Dr. Noah Kaufman is here to talk with me about an area that I know very little about: forensic assessment. Noah and his colleagues recently finished a fantastic book on forensic assessment, and we're tackling a lot of the core principles of the work during our interview today. These are just a few of the topics we touch on:
Relevant definitions within the forensic realm
Forms of bias that come up in forensic work
Navigating the gray area between private practice and forensic work
Tips for testimony in forensic cases
Cool Things Mentioned
Featured Resource
I am honored to partner with PAR for 2021 to bring you featured items from their catalog! Listen to each episode for specific product recommendations and links. Learn more at www.parinc.com.
The Testing Psychologist podcast is approved for CEU's!
I've partnered with At Health to offer CE credits for podcast episodes! Visit this link to access current and past episodes available for CE credit. You can use code "TTP10" for a discount on ALL the course credits you purchase from At Health!
About Dr. Noah Kaufman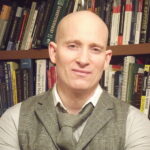 Dr. Kaufman was a national champion bicycle racer in 1987 and teammate of Chann McRea, Lance Armstrong, Bobby Julich, and George Hincapie in 1989. He became interested in psychology after being exposed to sport psychology while attending training camps at the Olympic Training Center in Colorado Springs, CO. He did his undergraduate work at the University of New Mexico, his graduate training at the University of Oregon, and then completed two postdocs, one at Mesilla Valley Hospital (1 year) in Las Cruces, NM and another in clinical neuropsychology (2 years) through the Fielding Graduate Institute under Dr. Arnie Purisch, based in Orange County, CA. He is board certified by the American Board of Professional Neuropsychology, the American Board of Pediatric Neuropsychology, and the American Board of Professional Psychology (Forensic). Dr. Kaufman is a Clinical Assistant Professor in the Department of Psychiatry at Texas Tech University Health Sciences Center in El Paso, TX and is lead author on the book, "Forensic Mental Health Assessment in Criminal Contexts: Key Concepts and Cases," as well author or co-author on multiple chapters and peer-reviewed publications. Dr. Kaufman currently focuses the majority of his time running a clinical and forensic neuropsychology practice at The Center for Neuropsychological Studies in Las Cruces, NM.
Get in touch:
Email: noah71@pm.me
Website: www.noah-kaufman.com
About Dr. Jeremy Sharp
I'm a licensed psychologist and Clinical Director at the Colorado Center for Assessment & Counseling, a private practice that I founded in 2009 and have grown to over 20 clinicians. I earned my undergraduate degree in Experimental Psychology from the University of South Carolina before getting my Master's and PhD in Counseling Psychology from Colorado State University. These days, I specialize in psychological and neuropsychological evaluation with kids and adolescents.
As the host of the Testing Psychologist Podcast, I provide private practice consulting for psychologists and other mental health professionals who want to start or grow psychological testing services in their practices. I live in Fort Collins, Colorado with my wife (also a therapist) and two young kids.
Ready to grow your testing services? Click below to schedule a complimentary 30-minute pre-consulting call!