Podcast: Play in new window | Download | Embed
Subscribe: Apple Podcasts | Google Podcasts | Spotify | RSS
Would you rather read the transcript? Click here.
Have you ever wondered how to go private pay and still provide access to folks who need evaluations but can't pay for them? This episode is for you. I love talking with Dr. Annie VanSkiver because she clearly values access to services yet has also found ways to grow a profitable practice that does not rely on insurance. This is a great episode with tons of takeaway content! Here are a few things we talk about:
How to get off insurance panels
Balancing access for clients with profitability
Contracts that can help supplement private pay clients
How to let referral sources know that you're going off panels
Cool Things Mentioned
Featured Resource
I am honored to partner with PAR for 2021 to bring you featured items from their catalog! Listen to each episode for specific product recommendations and links. Learn more at www.parinc.com.
The Testing Psychologist podcast is approved for CEU's!
I've partnered with At Health to offer CE credits for podcast episodes! Visit this link to access current and past episodes available for CE credit. You can use code "TTP10" for a discount on ALL the course credits you purchase from At Health!
About Dr. Annie VanSkiver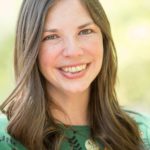 Annie is a private practice owner in Williamsburg Virginia. She opened her practice in 2017 after transitioning out of employment at the State hospital where she served as assistant forensic coordinator for 8 years. The inspiration for Annie's practice came from Jeremy's podcast as her passion is testing and data, and it never occurred to her that she could open a practice that only does testing! Annie loves working with kids and families to help kiddos, particularly around learning to disabilities, autism, and ADHD, and other developmental differences. Annie's husband Jesse is a special education teacher and together they have three amazing kiddos through birth and adoption, one with some complex needs. Her dogs are named after Harry Potter characters which also adorn her office, creating an excellent starting point for conversation with her clients!
Contact Dr. VanSkiver:
About Dr. Jeremy Sharp
I'm a licensed psychologist and Clinical Director at the Colorado Center for Assessment & Counseling, a private practice that I founded in 2009 and have grown to over 20 clinicians. I earned my undergraduate degree in Experimental Psychology from the University of South Carolina before getting my Master's and PhD in Counseling Psychology from Colorado State University. These days, I specialize in psychological and neuropsychological evaluation with kids and adolescents.
As the host of the Testing Psychologist Podcast, I provide private practice consulting for psychologists and other mental health professionals who want to start or grow psychological testing services in their practices. I live in Fort Collins, Colorado with my wife (also a therapist) and two young kids.
Ready to grow your testing services? Click below to schedule a complimentary 30-minute pre-consulting call!