Podcast: Play in new window | Download | Embed
Subscribe: Apple Podcasts | Google Podcasts | Spotify | RSS
Would you rather read the transcript? Click here.
Have you thought about scaling your practice but couldn't figure out where to start? Or wanted to hire someone to "make more money" even though the finances in your solo practice were already a little shaky? These are common thoughts and concerns for many practice owners once we think we've mastered solo practice. My guest today, Jessica Lackey, brings her knowledge from years in the corporate world – and her eventual decision to leave – to our conversation about scaling with integrity. These are just a few things that we talk about:
Three things we need in place before we start scaling
Why a VA may not be the best investment for your practice
How to stay connected to yourself and your community while scaling
Cool Things Mentioned
Featured Resource
I am honored to partner with PAR for 2021 to bring you featured items from their catalog! Listen to each episode for specific product recommendations and links. Learn more at www.parinc.com.
The Testing Psychologist podcast is approved for CEU's!
I've partnered with At Health to offer CE credits for podcast episodes! Visit this link to access current and past episodes available for CE credit. You can use code "TTP10" for a discount on ALL the course credits you purchase from At Health!
About Jessica Lackey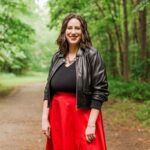 Jessica Lackey is a strategy and operations advisor who is on a mission to radically disrupt mainstream business culture in an effort to create sustainable businesses with a human-centric approach. With a background in corporate leadership, McKinsey & Company consulting, and a Harvard Business degree, Jessica knows a thing or two about hustle culture and what it feels like to judge success by the bottom line…at all costs.
Now, she combines her deep experience in consulting, Fortune 500 operations leadership, and coaching to help businesses grow without sacrificing the well-being of their clients, team, and community.
Get in Touch:
Website: https://www.jessicalackey.com/
Instagram: https://www.instagram.com/jessicalackey_consulting/
LinkedIn: https://www.linkedin.com/in/jessica-lackey/
Twitter: https://twitter.com/jslackey
About Dr. Jeremy Sharp
I'm a licensed psychologist and Clinical Director at the Colorado Center for Assessment & Counseling, a private practice that I founded in 2009 and have grown to over 20 clinicians. I earned my undergraduate degree in Experimental Psychology from the University of South Carolina before getting my Master's and PhD in Counseling Psychology from Colorado State University. These days, I specialize in psychological and neuropsychological evaluation with kids and adolescents.
As the host of the Testing Psychologist Podcast, I provide private practice consulting for psychologists and other mental health professionals who want to start or grow psychological testing services in their practices. I live in Fort Collins, Colorado with my wife (also a therapist) and two young kids.
Ready to grow your testing services? Click below to schedule a complimentary 30-minute pre-consulting call!