Podcast: Play in new window | Download | Embed
Subscribe: Apple Podcasts | Google Podcasts | Spotify | RSS
Would you rather read the transcript? Click here.
For those of you using Q-interactive, you may have heard that the Q-interactive app is getting a BIG update in the next couple of weeks. Big enough that Pearson has developed a completely new application, using updated architecture and coding. Join me on this episode as I talk with Dr. Dustin Wahlstrom and Kristen Getz about the updates to Q-interactive, reflections on a decade of digital assessment, and projections for the future of digital assessment.
Cool Things Mentioned
GIVEAWAY ALERT!
In celebration of our NEW Q-interactive Assess App Launch, we are giving away (10) free* Q-interactive licenses.
Enter by May 31, 2023. Winners will be announced by June 15, 2023
*Full terms and conditions: Qi license giveaway Sweepstake (pearsonassessments.com). Must have a Level B or Level C qualification through Pearson.
Register here: Q-interactive Assess App License Giveaway | Pearson Clinical Assessments (pearsonassessments.com)
The Testing Psychologist podcast is approved for CEU's!
I've partnered with At Health to offer CE credits for podcast episodes! Visit this link to access current and past episodes available for CE credit. You can use code "TTP10" for a discount on ALL the course credits you purchase from At Health!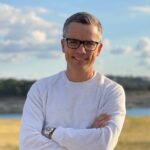 About Dr. Dustin Wahlstrom
Dustin Wahlstrom is the Vice President of Technology Strategy at Pearson Clinical Assessment, where he leads the development teams for Q-global and Q-interactive. He has a PhD in Clinical Psychology from the University of Minnesota and has held various roles within Pearson such as Product Owner for Q-interactive and a Research Director for the Wechsler Intelligence Scales.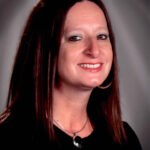 About Kristen Getz
Kristen Getz is the product owner of Q-interactive at Pearson. Her role is to define customer needs and business priorities to the Q-interactive development team. She has been with Pearson for 10 years, first as a research director and then as a product owner. Prior to joining Pearson, Kristen worked as a speech-language pathologist, primarily in educational settings.
About Dr. Jeremy Sharp
I'm a licensed psychologist and Clinical Director at the Colorado Center for Assessment & Counseling, a private practice that I founded in 2009 and have grown to over 20 clinicians. I earned my undergraduate degree in Experimental Psychology from the University of South Carolina before getting my Master's and PhD in Counseling Psychology from Colorado State University. These days, I specialize in psychological and neuropsychological evaluation with kids and adolescents.
As the host of the Testing Psychologist Podcast, I provide private practice consulting for psychologists and other mental health professionals who want to start or grow psychological testing services in their practices. I live in Fort Collins, Colorado with my wife (also a therapist) and two young kids.
Ready to grow your testing services? Click below to schedule a complimentary 30-minute pre-consulting call!