Podcast: Play in new window | Download | Embed
Subscribe: Apple Podcasts | Google Podcasts | Spotify | RSS
Would you rather read the transcript? Click here.
Both my kids and many children I've worked with over the years have taken the CogAt, and I'm guessing that many of you have a similar experience. Despite all of that adjacent exposure, I've never done a deep dive into the test and its applications. Fortunately, I've got Dr. Joni Lakin and Anna Houseman here to talk with me all about the CogAt and its use cases. Here are a few things that we dive into:
Basics of the CogAt: what it is, how it was developed, relationship to IQ and achievement tests
Typical uses of the CogAt
Using the CogAt for strengths-based instruction and reducing inequity in education
Spatial reasoning as an undervalued skill
Cool Things Mentioned
Featured Resource
I am honored to partner with PAR to bring you featured items from their catalog! Listen to each episode for specific product recommendations and links. Learn more at www.parinc.com.
The Testing Psychologist podcast is approved for CEU's!
I've partnered with At Health to offer CE credits for podcast episodes! Visit this link to access current and past episodes available for CE credit. You can use code "TTP10" for a discount on ALL the course credits you purchase from At Health!
About Dr. Joni Lakin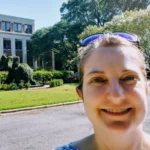 Dr. Joni Lakin is a Professor at the University of Alabama and is co-author of the Cognitive Abilities Test™ (CogAT®) Form 8. She studies educational measurement issues related to test validity and fairness with a particular interest in the accessibility of tests for English-learner students. She also studies Science, Technology, Engineering, and Science (STEM) education and interventions that promote STEM retention along the academic journey.
Get in touch:
About Anna Houseman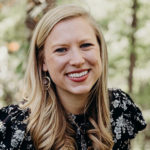 Anna Houseman is the Product Marketing Director at Riverside Insights. Before Riverside, Anna taught elementary and middle school and served as a district assessment director.
Get in touch:
About Dr. Jeremy Sharp
I'm a licensed psychologist and Clinical Director at the Colorado Center for Assessment & Counseling, a private practice that I founded in 2009 and grew to include nine licensed clinicians, three clinicians in training, and a full administrative staff. I earned my undergraduate degree in Experimental Psychology from the University of South Carolina before getting my Master's and PhD in Counseling Psychology from Colorado State University. These days, I specialize in psychological and neuropsychological evaluation with kids and adolescents.
As the host of the Testing Psychologist Podcast, I provide private practice consulting for psychologists and other mental health professionals who want to start or grow psychological testing services in their practices. I live in Fort Collins, Colorado with my wife (also a therapist) and two young kids.
Ready to grow your testing services? Click below to schedule a complimentary 30-minute pre-consulting call!