Podcast: Play in new window | Download | Embed
Subscribe: Apple Podcasts | Google Podcasts | Spotify | RSS
Would you rather read the transcript? Click here.
I'm honored to chat today with Dr. Craig Heacock, a good friend, local psychiatrist, and fellow runner and podcast host. Craig and I take a deep dive into substance-induced psychosis, a problem that is, unfortunately, becoming more and more prevalent in young adults, particularly young men. These are a few discussion points that come up:
What exactly is substance-induced psychosis?
Is it qualitatively different than "regular" psychosis?
What are the risk factors for developing substance-induced psychosis?
What is the prognosis after a substance-induced psychotic break?
Cool Things Mentioned
Featured Resource
I am honored to partner with PAR to bring you featured items from their catalog! Listen to each episode for specific product recommendations and links. Learn more at www.parinc.com.
The Testing Psychologist podcast is approved for CEU's!
I've partnered with At Health to offer CE credits for podcast episodes! Visit this link to access current and past episodes available for CE credit. You can use code "TTP10" for a discount on ALL the course credits you purchase from At Health!
About Dr. Craig Heacock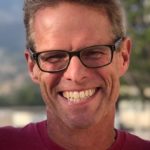 Dr. Craig Heacock is an adolescent, adult, and addiction psychiatrist in Fort Collins, Colorado where he also hosts and co-produces a psychiatric storytelling podcast called Back from the Abyss. He has a special interest in the use of ketamine and psychedelics to treat mood disorders and PTSD. He is a graduate of the University of New Mexico School of Medicine and did his psychiatry training at Brown University.
About Dr. Jeremy Sharp
I'm a licensed psychologist and Clinical Director at the Colorado Center for Assessment & Counseling, a private practice that I founded in 2009 and grew to include nine licensed clinicians, three clinicians in training, and a full administrative staff. I earned my undergraduate degree in Experimental Psychology from the University of South Carolina before getting my Master's and PhD in Counseling Psychology from Colorado State University. These days, I specialize in psychological and neuropsychological evaluation with kids and adolescents.
As the host of the Testing Psychologist Podcast, I provide private practice consulting for psychologists and other mental health professionals who want to start or grow psychological testing services in their practices. I live in Fort Collins, Colorado with my wife (also a therapist) and two young kids.
Ready to grow your testing services? Click below to schedule a complimentary 30-minute pre-consulting call!