Podcast: Play in new window | Download | Embed
Subscribe: Apple Podcasts | Google Podcasts | Spotify | RSS
Would you rather read the transcript? Click here.
"If we don't help kids develop the narrative, they'll develop their own."
Dr. Liz Angoff, my guest from episode 181, is back to share more about engaging adolescents in the evaluation process. Liz's model of giving feedback to kids has evolved into four clear components. Today, we touch on each of the components but spend most of our time on the idea of creating shared language with teens during testing. Here are a few other topics that we cover:
Differences between kids and adolescents when it comes to testing
Helping adolescents get curious about their own evaluation
How to work with very reticent adolescents
Structuring feedback with adolescents
Cool Things Mentioned
TTP episodes on therapeutic assessment:
www.BrainBuildingBook.com Get 10% off with code TTP10.
Brain Building 101 (ages 11+) is currently available for preorder through Kickstarter until February 18th with special discounts for early-adopters.
The Testing Psychologist podcast is approved for CEU's!
I've partnered with At Health to offer CE credits for podcast episodes! Visit this link to access current and past episodes available for CE credit. You can use code "TTP10" for a discount on ALL the course credits you purchase from At Health!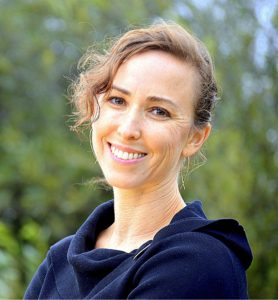 About Dr. Liz Angoff
Dr. Liz Angoff is a Licensed Educational Psychologist with a Diplomate in School Neuropsychology. She has been practicing for over 15 years, as both a school psychologist in the public schools, as well as in private practice. Dr. Angoff provides assessment and consultation services to families in the Bay Area, CA.
About Dr. Jeremy Sharp
I'm a licensed psychologist and Clinical Director at the Colorado Center for Assessment & Counseling, a private practice that I founded in 2009 and have grown to over 20 clinicians. I earned my undergraduate degree in Experimental Psychology from the University of South Carolina before getting my Master's and PhD in Counseling Psychology from Colorado State University. These days, I specialize in psychological and neuropsychological evaluation with kids and adolescents.
As the host of the Testing Psychologist Podcast, I provide private practice consulting for psychologists and other mental health professionals who want to start or grow psychological testing services in their practices. I live in Fort Collins, Colorado with my wife (also a therapist) and two young kids.
Ready to grow your testing services? Click below to schedule a complimentary 30-minute pre-consulting call!