Podcast: Play in new window | Download | Embed
Subscribe: Apple Podcasts | Google Podcasts | Spotify | RSS
Would you rather read the transcript? Click here.
I read Dr. Robb Mapou's book, Adult Learning Disabilities and ADHD, several years ago and remember being blown away with the detail of interview questions and strategies for evaluating these concerns. I'm so fortunate to have him on the podcast today to chat about a wide variety of topics related to adult assessment. These are a few areas that we cover:
More interview strategies for adult evaluations
The concept of "disability" getting diluted over the years
Legal guidelines and accommodations for standardized tests like the MCAT, LSAT, and others
The importance of gathering records in these evaluations
Cool Things Mentioned
Featured Resource
I am honored to partner with PAR for 2021 to bring you featured items from their catalog! Listen to each episode for specific product recommendations and links. Learn more at www.parinc.com.
The Testing Psychologist podcast is approved for CEU's!
I've partnered with At Health to offer CE credits for podcast episodes! Visit this link to access current and past episodes available for CE credit. You can use code "TTP10" for a discount on ALL the course credits you purchase from At Health!
About Dr. Robb Mapou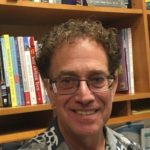 Dr. Robb Mapou is an ABCN board-certified clinical neuropsychologist practicing in Rehoboth Beach, DE and Chevy Chase, MD. For 30 years, he has specialized in the evaluation of adolescents and adults with learning disabilities and ADHD. However, for almost 10 years, he has been seeing individuals for evaluation of autism spectrum disorders. He also evaluates individuals with neurological conditions including memory deficits, dementia, traumatic brain injury, and stroke. Dr. Mapou is a consultant to the Federal Aviation Administration, the Delaware Division of Developmental Disabilities Services, Princeton University, and Howard University. He holds faculty appointments in the Department of Psychiatry at the Uniformed Services University of the Health Sciences and the Department of Neurology (Psychology) at Georgetown University School of Medicine.
Get in Touch
Website: Center for Assessment and Treatment, Chevy Chase, MD: https://caatonline.com/clinicians/dr-robb-mapou/
Email CAAT: rmapou@caatonline.com
Email DE: rmapou@gmail.com
About Dr. Jeremy Sharp
I'm a licensed psychologist and Clinical Director at the Colorado Center for Assessment & Counseling, a private practice that I founded in 2009 and have grown to over 20 clinicians. I earned my undergraduate degree in Experimental Psychology from the University of South Carolina before getting my Master's and PhD in Counseling Psychology from Colorado State University. These days, I specialize in psychological and neuropsychological evaluation with kids and adolescents.
As the host of the Testing Psychologist Podcast, I provide private practice consulting for psychologists and other mental health professionals who want to start or grow psychological testing services in their practices. I live in Fort Collins, Colorado with my wife (also a therapist) and two young kids.
Ready to grow your testing services? Click below to schedule a complimentary 30-minute pre-consulting call!