Podcast: Play in new window | Download | Embed
Subscribe: Apple Podcasts | Google Podcasts | Spotify | RSS
Would you rather read the transcript? Click here.
I am honored to have Dr. Seth Grossman and Dr. Robert Tringone on the show today to talk about the Millon family of instruments. Not only were Robert and Seth personally connected to Ted Millon for many years, they've continued to play major roles in the development and authorship of the instruments and those oh-so-nuanced interpretive reports. I couldn't think of anyone better suited to have this discussion with me. Here are just a few points that we discuss:
Ted Millon's personality and legacy
The origin and development of the Millon theory of personality
How to tie the theory to the instruments
Interpreting the Millon instruments
How to make sense of the interpretive report
Cool Things Mentioned
Featured Resource
I am honored to partner with PAR for 2021 to bring you featured items from their catalog! Listen to each episode for specific product recommendations and links. Learn more at www.parinc.com.
The Testing Psychologist podcast is approved for CEU's!
I've partnered with At Health to offer CE credits for podcast episodes! Visit this link to access current and past episodes available for CE credit. You can use code "TTP10" for a discount on ALL the course credits you purchase from At Health!
About Dr. Robert Tringone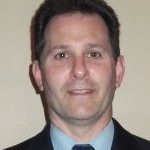 Robert Tringone, PhD, received his doctorate at the University of Miami where he studied under Dr. Theodore Millon. Through their joint research ventures, Dr. Tringone served as a Personality Disorders Adviser to the DSM-IV Axis II Work Group.
Dr. Tringone works at St. John's University in the Department of Wellness on the Queens, New York campus, and maintains a private practice for children, adolescents, and adults. He serves as the Coordinator of Inventory Training for the Institute for the Advanced Studies in Personology and Psychopathology.
About Dr. Seth Grossman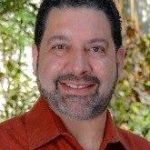 Seth Grossman, PsyD, is a licensed psychologist in the state of Florida. He is the founder and clinical director of the Center for Psychological Fitness in the Fort Lauderdale region, as well as a member of the clinical faculty at the Florida International University Herbert Wertheim College of Medicine.
For nearly two decades, Dr. Grossman worked under the leadership of the world-renowned personality theorist, Dr. Theodore Millon, co-authoring several books, scientific articles, and personality tests with Dr. Millon. Most recently, Dr. Grossman co-authored the Millon Clinical Multiaxial Inventory-IV (MCMI-IV), the latest revision to Dr. Millon's widely used measure of adult psychopathology.
About Dr. Jeremy Sharp
I'm a licensed psychologist and Clinical Director at the Colorado Center for Assessment & Counseling, a private practice that I founded in 2009 and have grown to over 20 clinicians. I earned my undergraduate degree in Experimental Psychology from the University of South Carolina before getting my Master's and PhD in Counseling Psychology from Colorado State University. These days, I specialize in psychological and neuropsychological evaluation with kids and adolescents.
As the host of the Testing Psychologist Podcast, I provide private practice consulting for psychologists and other mental health professionals who want to start or grow psychological testing services in their practices. I live in Fort Collins, Colorado with my wife (also a therapist) and two young kids.
Ready to grow your testing services? Click below to schedule a complimentary 30-minute pre-consulting call!