Podcast: Play in new window | Download | Embed
Subscribe: Apple Podcasts | Google Podcasts | Spotify | RSS
Would you rather read the transcript? Click here.
"What are the three words that you want your website to evoke?"
Are you a solo practitioner thinking about making the leap to a group testing practice? That's where Dr. Mandi White-Ajmani was a few years ago, and she now has a thriving group practice in Brooklyn, New York with both therapists and neuropsychologists on staff. It was such a privilege to sit down with Mandi and talk about her journey from solo to group practice. Here are just a few things that come up during our conversation:
Finding your "why" as your practice grows
Developing confidence as you build a group practice
Discovering values for your practice and turning them into reality
How your role may shift as you move from solo practitioner to group practice owner
The combination of marketing techniques that worked for Mandi
Cool Things Mentioned
Featured Resource
I am honored to partner with PAR for 2021 to bring you featured items from their catalog! Listen to each episode for specific product recommendations and links. Learn more at www.parinc.com.

The Testing Psychologist podcast is approved for CEU's!
I've partnered with At Health to offer CE credits for podcast episodes! Visit this link to access current and past episodes available for CE credit. You can use code "TTP10" for a discount on ALL the course credits you purchase from At Health!

About Dr. Mandi White-Ajmani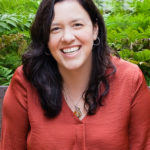 Dr. Mandi White-Ajmani is a clinical psychologist and the owner of Small Brooklyn Psychology, a neuro-psych assessment, and therapy group practice in Brooklyn, NY. Mandi got her Ph.D. from Suffolk University in Boston and then started her career in clinical neuroscience research at NYU, investigating the neuropsychological correlates of serious mental illness, aggression, and family violence. When she realized she didn't want grant applications hanging over her head for the rest of her career, she decided to return to clinical work and opened a solo neuropsychological assessment practice in 2013. She expanded the testing practice to a group in 2018 and then added evidence-based therapy in 2019. The practice is now a thriving team of 7 clinicians who provide high-quality care to people of all ages but have a special focus on kids, teens, and parents.
FB: smallbrooklynpsychology
IG: smallbrooklynpsychology
LinkedIn: https://www.linkedin.com/in/mandi-white-ajmani/
About Dr. Jeremy Sharp
I'm a licensed psychologist and Clinical Director at the Colorado Center for Assessment & Counseling, a private practice that I founded in 2009 and have grown to over 20 clinicians. I earned my undergraduate degree in Experimental Psychology from the University of South Carolina before getting my Master's and PhD in Counseling Psychology from Colorado State University. These days, I specialize in psychological and neuropsychological evaluation with kids and adolescents.
As the host of the Testing Psychologist Podcast, I provide private practice consulting for psychologists and other mental health professionals who want to start or grow psychological testing services in their practices. I live in Fort Collins, Colorado with my wife (also a therapist) and two young kids.
Ready to grow your testing services? Click below to schedule a complimentary 30-minute pre-consulting call!