Podcast: Play in new window | Download | Embed
Subscribe: Apple Podcasts | Google Podcasts | Spotify | RSS
Dr. Bridget Rivera has had cultural identity on her radar since she was a child and saw her father deported from the US. She's here for a conversation about cultural identity, for both the clinician and the client, and how it shows up throughout the testing process. Here are just a few things that we get into:
Defining cultural identity and cultural humility for people of color and phenotypically white individuals
Ways to set up your office to be culturally considerate
Questions to ask in the intake to take culture into account
Examples of considering culture while interpreting test data
Tailoring recommendations through a lens of culture
Cool Things Mentioned
CE Opportunity – Webinar on Remote Assessment!
I'm speaking alongside Dr. Ryan Matchullis in a webinar titled, "Psychological Assessment of Children During COVID-19: The Nuts & Bolts." This event is co-sponsored by Build Great Teams and the Psychologists' Association of Alberta. Register here: https://www.eventbrite.ca/e/psychological-assessment-of-children-during-covid-19-the-nuts-and-bolts-registration-109549260788. Hope to see you there!

The Testing Psychologist podcast is approved for CEU's!
I've partnered with At Health to offer CE credits for podcast episodes! Visit this link to access current and past episodes available for CE credit. You can use code "TTP10" for a discount on ALL the course credits you purchase from At Health!
About Dr. Bridget Rivera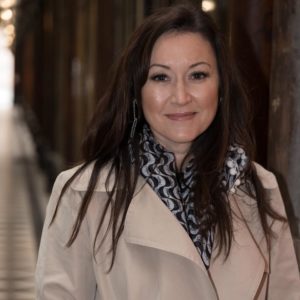 Dr. Bridget Rivera is a licensed psychologist, Florida Qualified Supervisor, and holds the MAC (Master Addiction Counselor) credential. She conducts psychological assessment and provides consultation and coaching in the area of cultural humility. She began conducting diversity trainings about 15 years ago at a college counseling center in Maryland. University faculty, staff, and administrators began to request consultation and training in the area of cultural competence and cultural humility, which led to the development of her consultation practice known as Authentic Diversity Training. She has since trained and consulted for both small and large organizations in the public and private sectors, including the VA, NSA, college campuses, and private organizations. Dr. Rivera has multiple peer-reviewed publications and presentations in the area of psychological assessment, eating disorders, and cultural competence. She was awarded the Martin Mayman award from the Society for Personality Assessment in 2010 for distinguished contribution to the literature.
About Dr. Jeremy Sharp
I'm a licensed psychologist and Clinical Director at the Colorado Center for Assessment & Counseling, a private practice that I founded in 2009 and have grown to a staff of 20 amazing individuals. I earned my undergraduate degree in Experimental Psychology from the University of South Carolina before getting my Master's and PhD in Counseling Psychology from Colorado State University. These days, I specialize in psychological and neuropsychological evaluation with kids and adolescents.
As the host of the Testing Psychologist Podcast, I provide private practice consulting for psychologists and other mental health professionals who want to start or grow psychological testing services in their practices. I live in Fort Collins, Colorado with my wife (also a therapist) and two young kids.
Ready to grow your testing services? Click below to schedule a complimentary 30-minute pre-consulting call!