Podcast: Play in new window | Download | Embed
Subscribe: Apple Podcasts | Google Podcasts | Spotify | RSS
Would you rather read the transcript? Click here.
Dr. Yossi Ben-Porath is here with me today talking about the MMPI through the ages. As someone involved with the MMPI for nearly 30 years, first as a graduate student and later as a co-developer, Yossi has a wealth of knowledge and experience to share. For those of you using the MMPI measures or just doing personality assessment, you don't want to miss this one. Here are just a few things we talk about during the episode:
Yossi's story and how he came to be involved with the MMPI measures
The origins of the MMPI and evolution over the last several decades
Emotional and practical considerations during the MMPI-2-RF development and release
Updates and improvements in the MMPI-3
Cool Things Mentioned
Paul Meale
Jim Butcher
Auke Tellegen
Jack Graham
The Testing Psychologist podcast is approved for CEU's!
I've partnered with At Health to offer CE credits for podcast episodes! Visit this link to access current and past episodes available for CE credit. You can use code "TTP10" for a discount on ALL the course credits you purchase from At Health!
About Dr. Yossi Ben-Porath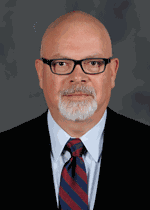 Yossef Ben-Porath, PhD, ABPP, is a Professor of Psychological Sciences at Kent State University and a board certified Clinical Psychologist. He received his doctoral training at the University of Minnesota and has been involved extensively in MMPI research for the past 35 years.

Dr. Ben-Porath is a co-developer of the MMPI-3, MMPI-2-RF, and MMPI-A-RF and co-author of numerous test manuals, books, book chapters, and articles on the MMPI instruments. He has served as Editor-in-Chief of the journals Psychological Assessment and Assessment, and as a member of APA's Committee on Psychological Tests and Assessment.

Dr. Ben-Porath's clinical practice involves supervision of assessments at Kent State's Psychological Clinic and consultation to agencies that screen candidates for public safety positions. He also provides consultation and expert witness services in forensic cases.

About Dr. Jeremy Sharp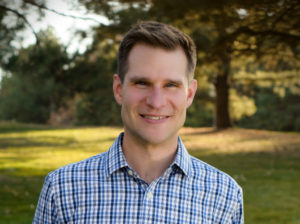 I'm a licensed psychologist and Clinical Director at the Colorado Center for Assessment & Counseling, a private practice that I founded in 2009 and grew to include nine licensed clinicians, three clinicians in training, and a full administrative staff. I earned my undergraduate degree in Experimental Psychology from the University of South Carolina before getting my Master's and PhD in Counseling Psychology from Colorado State University. These days, I specialize in psychological and neuropsychological evaluation with kids and adolescents.
As the host of the Testing Psychologist Podcast, I provide private practice consulting for psychologists and other mental health professionals who want to start or grow psychological testing services in their practices. I live in Fort Collins, Colorado with my wife (also a therapist) and two young kids.
Ready to grow your testing services? Click below to schedule a complimentary 30-minute pre-consulting call!