Podcast: Play in new window | Download | Embed
Subscribe: Apple Podcasts | Google Podcasts | Spotify | RSS
Would you rather read the transcript? Click here.
The test development process is lengthy and sometimes mysterious, especially for those of us who don't work as test developers. That said, everyday practitioners play a huge role in making sure that test developers gather good data. Today's episode is all about participation in field research, or the process by which most of us can contribute to test development. I'm fortunate to have Dr. Kristina Breaux and Jan Williams from Pearson to chat with me about the ins and outs of field research. Here are a few topics that we get into:
Why is field research important
What exactly is field research
How can practitioners sign up to participate in field research
Benefits of being a field examiner
Cool Things Mentioned
Featured Resource
I am honored to partner with PAR for 2021 to bring you featured items from their catalog! Listen to each episode for specific product recommendations and links. Learn more at www.parinc.com.
The Testing Psychologist podcast is approved for CEU's!
I've partnered with At Health to offer CE credits for podcast episodes! Visit this link to access current and past episodes available for CE credit. You can use code "TTP10" for a discount on ALL the course credits you purchase from At Health!
About Jan Williams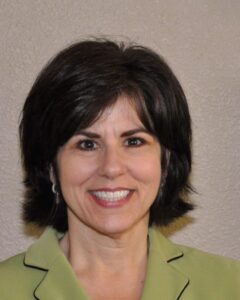 Jan Williams is a licensed Speech-Language Pathologist with clinical experience conducting assessments and intervention with the school age populations as well as with adults in in-patient rehab treatment facilities. After leaving clinical practice, she joined Pearson (originally Harcourt) as a Research Director and spent several years developing assessments for the Speech and Language markets. She now serves in dual roles as the Director of the Project Management Office as well as the Director of the Field Research team for Pearson Clinical. In the Field Research role, she is responsible for collecting research data needed to develop Pearson's Clinical Assessments. The Field Research team contracts with hundreds of professionals (Psychologists, Speech-Language Pathologists, Occupational Therapists, etc) to administer research (pilot, tryout, standardization) versions of our tests in support of the Test Development process.
Get in touch:
Email: FRExaminerSupport@pearson.com
About Dr. Kristina Breaux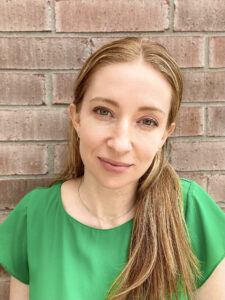 Dr. Kristina Breaux is a licensed special educator, learning disabilities specialist, researcher, and published author. As Principal Research Director at Pearson, she leads the development of clinical assessments for measuring academic achievement, especially those used for dyslexia, dysgraphia, and dyscalculia evaluations. She also serves as Chair of the Scientific Council at Pearson Clinical Assessment, a group that oversees the scientific standards and methods utilized during product development. Since completing her clinical training at Northwestern University, Dr. Breaux has taught students with learning disabilities and other neurodevelopmental disorders across the grade range and conducted numerous psychoeducational evaluations for children, adolescents, and adults.
About Dr. Jeremy Sharp
I'm a licensed psychologist and Clinical Director at the Colorado Center for Assessment & Counseling, a private practice that I founded in 2009 and have grown to over 20 clinicians. I earned my undergraduate degree in Experimental Psychology from the University of South Carolina before getting my Master's and PhD in Counseling Psychology from Colorado State University. These days, I specialize in psychological and neuropsychological evaluation with kids and adolescents.
As the host of the Testing Psychologist Podcast, I provide private practice consulting for psychologists and other mental health professionals who want to start or grow psychological testing services in their practices. I live in Fort Collins, Colorado with my wife (also a therapist) and two young kids.
Ready to grow your testing services? Click below to schedule a complimentary 30-minute pre-consulting call!