Podcast: Play in new window | Download | Embed
Subscribe: Apple Podcasts | Google Podcasts | Spotify | RSS
Dr. Casey Mangnall is here to talk with me about the core features and nuances of forensic assessment when compared to traditional outpatient assessment (or "therapeutic evaluation"). This is a wide-ranging conversation. We start with major differences between forensic and outpatient assessment, then move to a more detailed discussion of effort testing among individuals with suspected intellectual disability. Casey and I also chat about the value of standardized testing in forensic settings, along with strategies for gathering collateral data and records.
Cool Things Mentioned
Featured Resource
I am honored to partner with PAR for 2021 to bring you featured items from their catalog! Listen to each episode for specific product recommendations and links. Learn more at www.parinc.com.
The Testing Psychologist podcast is approved for CEU's!
I've partnered with At Health to offer CE credits for podcast episodes! Visit this link to access current and past episodes available for CE credit. You can use code "TTP10" for a discount on ALL the course credits you purchase from At Health!
About Dr. Casey Mangnall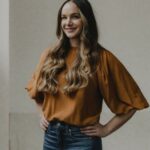 Dr. Casey Mangnall received her doctorate in clinical psychology from the University of Denver. Completed her predoctoral internship at the Utah State Hospital, where she did her first deep dive into forensics. Was instantly obsessed with forensic psychology, so she went on to complete a postdoctoral fellowship in forensic psychology at the Utah State Hospital. She has received training in conducting a variety of forensic evaluations, including competency to proceed, mental state evaluations (e.g., not guilty by reason of insanity), violence risk assessments, and psychosexual evaluations. She also runs a private practice offering a blend of clinical and forensic evaluations, including both criminal and civil forensic evaluations (e.g., personal injury, parental fitness). While she's passionate about psychological evaluations, she also has many interests outside of her profession, which primarily include being active outdoors; She once walked 2,660 miles from Mexico to Canada!
Get in touch:
Email: casey@utahcenterforpsychologicalservices.com
Website: https://www.utahcenterforpsychologicalservices.com/
About Dr. Jeremy Sharp
I'm a licensed psychologist and Clinical Director at the Colorado Center for Assessment & Counseling, a private practice that I founded in 2009 and have grown to over 20 clinicians. I earned my undergraduate degree in Experimental Psychology from the University of South Carolina before getting my Master's and PhD in Counseling Psychology from Colorado State University. These days, I specialize in psychological and neuropsychological evaluation with kids and adolescents.
As the host of the Testing Psychologist Podcast, I provide private practice consulting for psychologists and other mental health professionals who want to start or grow psychological testing services in their practices. I live in Fort Collins, Colorado with my wife (also a therapist) and two young kids.
Ready to grow your testing services? Click below to schedule a complimentary 30-minute pre-consulting call!