Podcast: Play in new window | Download | Embed
Subscribe: Apple Podcasts | Google Podcasts | Spotify | RSS
Would you rather read the transcript? Click here.
How many of us have wondered about the test development process? It's something so integral to the work that we do, yet many of us actually know very little about how a test goes from idea to reality. I'm fortunate to have three guests from PAR Inc. to help demystify the test development journey. Join us as we talk through these topics and many others:
What are the primary steps along the test development path?
How do test publishers decide which tests get developed?
How does data collection happen?
How can we, as clinicians, participate in the test development process?
Cool Things Mentioned
Featured Resource
I am honored to partner with PAR for 2021 to bring you featured items from their catalog! Listen to each episode for specific product recommendations and links. Learn more at www.parinc.com.
The Testing Psychologist podcast is approved for CEU's!
I've partnered with At Health to offer CE credits for podcast episodes! Visit this link to access current and past episodes available for CE credit. You can use code "TTP10" for a discount on ALL the course credits you purchase from At Health!
About Melissa Messer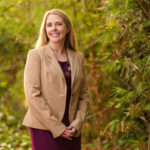 Melissa A. Messer, MHS, is the Vice President and Chief Product Officer. She oversees all new product acquisitions and development and manages a team of project directors and quality control specialists. Melissa received her bachelor's and master's degrees from the University of Florida.
Melissa joined PAR in 2002. During her time at PAR, she has worked on the development of more than 30 products. Melissa is the author of several PAR products, including the Academic Achievement Battery (AAB) series, the Working Styles Assessment (WSA), and the Work Values Inventory (WVI). In addition, she has coauthored multiple editions of John Holland's Self-Directed Search (SDS).
About Dr. Carrie Champ Morera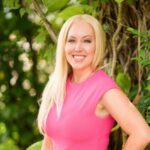 Carrie Champ Morera, PsyD, is the Director of Content & Production at PAR, Inc. Carrie is a licensed psychologist, a nationally certified school psychologist, a professional counselor, a board-certified telemental health provider, and the lead project and content director at PAR. She has 19 years of experience in the mental health and education fields. She can be reached at cmorera@parinc.com
About Kathryn Stubleski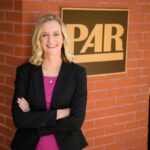 Kathryn Jones Stubleski is the Data Collection Coordinator on the Research and Development team at PAR and a licensed marriage and family therapist in Florida. Kathryn's clinical experience prior to joining PAR includes trauma treatment for veterans as well as the evaluation and treatment of families involved in the child welfare and criminal justice system.
Get in touch:
PAR, Inc. website: https://www.parinc.com/
PAR, Inc. Facebook page: https://www.facebook.com/PARpsych
PAR, Inc. LinkedIn page: https://www.linkedin.com/company/parinc
PAR, Inc. Twitter page: https://twitter.com/par_inc
PAR, Inc. YouTube: https://www.youtube.com/user/PsychAssessment
About Dr. Jeremy Sharp
I'm a licensed psychologist and Clinical Director at the Colorado Center for Assessment & Counseling, a private practice that I founded in 2009 and have grown to over 20 clinicians. I earned my undergraduate degree in Experimental Psychology from the University of South Carolina before getting my Master's and PhD in Counseling Psychology from Colorado State University. These days, I specialize in psychological and neuropsychological evaluation with kids and adolescents.
As the host of the Testing Psychologist Podcast, I provide private practice consulting for psychologists and other mental health professionals who want to start or grow psychological testing services in their practices. I live in Fort Collins, Colorado with my wife (also a therapist) and two young kids.
Ready to grow your testing services? Click below to schedule a complimentary 30-minute pre-consulting call!