Podcast: Play in new window | Download | Embed
Subscribe: Apple Podcasts | Google Podcasts | Spotify | RSS
Would you rather read the transcript? Click here.
Our experiences give us so much information. Over the course of our lives, we will have an untold number of data points that contribute to the way we approach the world. Dr. Soren Kaplan has taken this idea, rooted in positive psychology, and crafted a construct called Experiential Intelligence. He's here today to chat with me about all things "XQ." These are just a few topics that we get into:
What is XQ?
How is it related to traditional cognitive intelligence?
How do we apply XQ to our work with clients?
How do we apply XQ to ourselves as business owners?
Cool Things Mentioned
The Testing Psychologist podcast is approved for CEU's!
I've partnered with At Health to offer CE credits for podcast episodes! Visit this link to access current and past episodes available for CE credit. You can use code "TTP10" for a discount on ALL the course credits you purchase from At Health!
About Dr. Soren Kaplan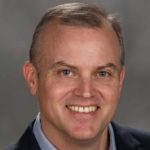 Soren Kaplan is a bestselling and award-winning author, a writer for Psychology Today and Inc. Magazine, and an affiliate at the Center for Effective Organizations at USC's Marshall School of Business. He has lectured at the Harvard Business School, Copenhagen Business School, Melbourne Business School, and with other MBA and executive education programs globally. He holds Master's and Ph.D. degrees in Organizational Psychology.
Get in touch:
Website: www.sorenkaplan.com
Linkedin: https://www.linkedin.com/in/sorenkaplan/
Twitter: https://twitter.com/sorenkaplan
Facebook: https://www.facebook.com/SorenKaplan
Email: Contact@sorenkaplan.com
About Dr. Jeremy Sharp
I'm a licensed psychologist and Clinical Director at the Colorado Center for Assessment & Counseling, a private practice that I founded in 2009 and grew to include 12 licensed clinicians, three clinicians in training, and a full administrative staff. I earned my undergraduate degree in Experimental Psychology from the University of South Carolina before getting my Master's and Ph.D. in Counseling Psychology from Colorado State University. These days, I specialize in psychological and neuropsychological evaluation with kids and adolescents.
As the host of the Testing Psychologist Podcast, I provide private practice consulting for psychologists and other mental health professionals who want to start or grow psychological testing services in their practices. I live in Fort Collins, Colorado, with my wife (also a therapist) and two young kids.
Ready to grow your testing services? Click below to schedule a complimentary 30-minute pre-consulting call!