Podcast: Play in new window | Download | Embed
Subscribe: Apple Podcasts | Google Podcasts | Spotify | RSS
Would you rather read the transcript? Click here.
Today, we're tackling yet another topic that has somehow NOT made it to the podcast yet: gender-affirming assessment. Dr. addyson tucker is here to talk with me about their work with adults who are seeking gender-affirming surgery. Addyson and I have a wide-ranging conversation that touches on several aspects of philosophy and practice, including…
The history of gender-affirming assessment
Specific strategies to break down the power differential between clinicians and clients during these assessments
The actual process of the assessment, and components of "the letter"
Cool Things Mentioned
Resources Recommended by addyson:
If you have trans and nonbinary adult clients who could use supportive community connection that focuses on strengthening self-compassion and shame resilience, check out Trans Self-Compassion. Updates about openings, offerings, resources, & recommendations for gender, racial, & body liberation: subscribe to addyson's newsletter or follow them on insta.
Recommended resources for providers wanting to expand their trans and nonbinary competence:
Free 45-min Overview webinar: Providing MH Assessments for GAS Referral Letters by Sarah Eley via Fenway Health Training Institute
Home Study Webinar (12 hours + CEs): Psychological Preparation for Medical Transition (GAS) by Cadyn Cathers at the Affirmative Couch
Home Study Webinar (6 hours + CEs): Gender ASSET by Colt St. Amand, PhD, MD. Important: an excellent reference for complicated referrals and working with minors, though best practices for reducing gatekeeping have shifted since its release (e.g., cost of assessment, the extensiveness of the process).
Other recommended orgs for virtual training: Trans Training Institute, Affirmative Couch, LGBTQIA+ Health Education via Fenway Institute, and Sayftee
Recommended reads: Clinician's Guide to Trans-Affirming Care (Chang, Singh, & dickey), decolonizing trans/gender 101 (b.binaohan), Beyond the Gender Binary (Alok Vaid-Menon)
Recommended listens: Making Therapy Affordable for Trans & Nonbinary People (discussion about using an economic justice rate model for working with marginalized communities)
2-hour + CEs webinar: Referral Letters for Gender-Affirming Medical Care by Moe Brown, MS, LMFT via Simple Practice platform.
Featured Resource
I am honored to partner with PAR to bring you featured items from their catalog! Listen to each episode for specific product recommendations and links. Learn more at www.parinc.com.
The Testing Psychologist podcast is approved for CEU's!
I've partnered with At Health to offer CE credits for podcast episodes! Visit this link to access current and past episodes available for CE credit. You can use code "TTP10" for a discount on ALL the course credits you purchase from At Health!
About Dr. addyson tucker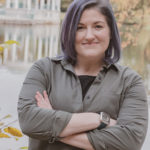 Dr. addyson tucker uses they/them pronouns. They are a queer, nonbinary, and neurodivergent psychologist who thrives when working at the intersection of racial, gender, and body liberation. They specialize in supporting Two-Spirit, Trans and Nonbinary (2STGNB) adults to develop shame resilience through self-compassion through 1:1 therapy, workshops, and a virtual community, as well as offering free gender-affirming surgery (GAS) assessment/referral. Professionally, addyson supports trans-affirming providers through advanced group and individual consultation, as well as training related to gender-affirming surgery (GAS) referral.
Get in Touch:
About Dr. Jeremy Sharp
I'm a licensed psychologist and Clinical Director at the Colorado Center for Assessment & Counseling, a private practice that I founded in 2009 and grew to include nine licensed clinicians, three clinicians in training, and a full administrative staff. I earned my undergraduate degree in Experimental Psychology from the University of South Carolina before getting my Master's and PhD in Counseling Psychology from Colorado State University. These days, I specialize in psychological and neuropsychological evaluation with kids and adolescents.
As the host of the Testing Psychologist Podcast, I provide private practice consulting for psychologists and other mental health professionals who want to start or grow psychological testing services in their practices. I live in Fort Collins, Colorado with my wife (also a therapist) and two young kids.
Ready to grow your testing services? Click below to schedule a complimentary 30-minute pre-consulting call!