Podcast: Play in new window | Download | Embed
Subscribe: Apple Podcasts | Google Podcasts | Spotify | RSS
Would you rather read the transcript? Click here.
I know many of us like to think that our assessments are "strengths-based," but what does that really mean? Drs. Linda McGhee, Tanisha Drummond, and Shalena Heard are here to talk with me about using assessment as a tool for truly advocating on our clients' behalves. Here are a few topics that we chat about:
Advocacy at different points in the assessment process: pre-appointment, interview, testing, and report writing
How to do your own work to inform your advocacy skills
The upcoming Multicultural Assessment Conference
Cool Things Mentioned
Featured Resource
I am honored to partner with PAR to bring you featured items from their catalog! Listen to each episode for specific product recommendations and links. Learn more at www.parinc.com.
The Testing Psychologist podcast is approved for CEU's!
I've partnered with At Health to offer CE credits for podcast episodes! Visit this link to access current and past episodes available for CE credit. You can use code "TTP10" for a discount on ALL the course credits you purchase from At Health!
About Dr. Linda McGhee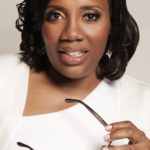 Dr. McGhee is one of the nation's foremost experts on culturally sensitive testing for diverse populations. She taught assessment at both George Washington University and the Chicago School of Professional Psychology. Dr. McGhee has addressed national organizations, school associations, psychology practices, and school psychologist groups on diversity in assessment. Dr. McGhee has formed the Multicultural Assessment Community to facilitate these important conversations. She has appeared on the Testing Psychologist podcast, where Dr. McGhee presented on unconscious bias and creating culturally sensitive assessments. She is a chapter author of a book on bipolar disorder addressing the assessment of diverse populations and bipolar disorder.
Get in touch:
About Dr. Shalena Heard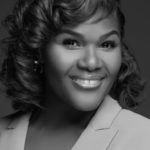 Dr. Shalena Heard is the owner of Purposeful ACTS, LLC. She is a licensed psychologist in the state of Maryland and certified as a National Health Service Psychologist and Approved Clinical Supervisor. She is a native of Philadelphia, PA and a proud first generation college student. Dr. Heard has extensive experience providing therapy and psychological assessment services to children, adolescents, and adults within inpatient, residential, outpatient, and school settings. In addition to her therapy and assessment practice, Dr. Heard is an affiliate faculty member at Loyola University in Maryland.
Get in touch:
About Dr. Tanisha Drummond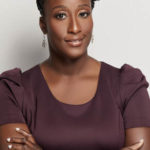 Dr. Tanisha Drummond is a board-certified child and adolescent psychologist specializing in psychological assessments in Baltimore, Maryland. She has worked in various settings, which have helped her develop knowledge and expertise of multicultural issues often encountered. She owns E-S Consulting and Assessment, LLC, a private practice that focuses on testing and consulting. Dr. Drummond also supervises psychology doctoral students and postdoctoral fellows and provides consultative services to schools, agencies, and other professionals.
Get in touch:
About Dr. Jeremy Sharp
I'm a licensed psychologist and Clinical Director at the Colorado Center for Assessment & Counseling, a private practice that I founded in 2009 and grew to include nine licensed clinicians, three clinicians in training, and a full administrative staff. I earned my undergraduate degree in Experimental Psychology from the University of South Carolina before getting my Master's and PhD in Counseling Psychology from Colorado State University. These days, I specialize in psychological and neuropsychological evaluation with kids and adolescents.
As the host of the Testing Psychologist Podcast, I provide private practice consulting for psychologists and other mental health professionals who want to start or grow psychological testing services in their practices. I live in Fort Collins, Colorado with my wife (also a therapist) and two young kids.
Ready to grow your testing services? Click below to schedule a complimentary 30-minute pre-consulting call!