Podcast: Play in new window | Download | Embed
Subscribe: Apple Podcasts | Google Podcasts | Spotify | RSS
Would you rather read the transcript? Click here.
Dr. Cecil Reynolds is here to have in-depth discussion on pediatric performance validity testing. You may recognize Cecil's name from his research or the 50 assessment measures that he has developed or co-developed over the last few decades. This episode is a nice complement to my prior interview with Dr. David Baker from a few months ago. Today, we dive a little deeper into the research on pediatric and practice with pediatric PVT's. These are a few areas that we discuss:
The importance of base rates of PVT failure
Why we shouldn't downward-extend adult PVT's for kids
How many PVT's do we need to "sprinkle in" throughout our testing session(s)?
Freestanding vs. embedded effort tests
Cool Things Mentioned
Featured Resource
Blueprint is a HIPAA-compliant software platform that helps mental and behavioral health organizations deliver measurement-based care. Blueprint's software automatically gathers critical data before, during, and after visits to objectively measure treatment response. Providers can then access data-driven insights at the point of care to help inform clinical decisions and help patients reach positive outcomes more rapidly. To learn more about Blueprint or request a demo, visit blueprint-health.com.
The Testing Psychologist podcast is approved for CEU's!
I've partnered with At Health to offer CE credits for podcast episodes! Visit this link to access current and past episodes available for CE credit. You can use code "TTP10" for a discount on ALL the course credits you purchase from At Health!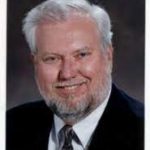 About Dr. Cecil Reynolds
Dr. Reynolds is an Emeritus Professor of Educational Psychology, Professor of Neuroscience, and a Distinguished Research Scholar at Texas A&M University. He is the author of more than 45 commercially published psychological tests including the BASC-3, RIAS-2, TOMAL-2, and the PdPVTS. Last fall, he was named in the top half of Stanford's list of the top 2% of scientists in all fields worldwide. He currently writes and practices Forensic Neuroscience in Austin, Texas.
Get in touch:
About Dr. Jeremy Sharp
I'm a licensed psychologist and Clinical Director at the Colorado Center for Assessment & Counseling, a private practice that I founded in 2009 and grew to include nine licensed clinicians, three clinicians in training, and a full administrative staff. I earned my undergraduate degree in Experimental Psychology from the University of South Carolina before getting my Master's and PhD in Counseling Psychology from Colorado State University. These days, I specialize in psychological and neuropsychological evaluation with kids and adolescents.
As the host of the Testing Psychologist Podcast, I provide private practice consulting for psychologists and other mental health professionals who want to start or grow psychological testing services in their practices. I live in Fort Collins, Colorado with my wife (also a therapist) and two young kids.
Ready to grow your testing services? Click below to schedule a complimentary 30-minute pre-consulting call!