Podcast: Play in new window | Download | Embed
Subscribe: Apple Podcasts | Google Podcasts | Spotify | RSS
Would you rather read the transcript? Click here.
It goes without saying that the risk for clinical burnout is very high these days. Dr. Geremy Grant, NCSP, is here to chat with me about burnout among school psychologists (and clinicians in general). As a nationally certified school psychologist and someone who cares deeply about the intersection of clinical identity and potential for burnout, Geremy is an excellent individual with whom to have this conversation. Here are some of the ideas that we discuss during the interview today:
Systemic and personal strategies to deal with burnout
Steps for advocacy within your organization
The roles of targeted assessment vs. the "kitchen sink" approach in burnout
Scheduling and time management for burnout
Cool Things Mentioned
The Testing Psychologist podcast is approved for CEU's!
I've partnered with At Health to offer CE credits for podcast episodes! Visit this link to access current and past episodes available for CE credit. You can use code "TTP10" for a discount on ALL the course credits you purchase from At Health!
About Dr. Geremy Grant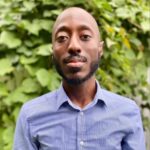 Geremy is a Nationally Certified School Psychologist with a Doctorate in School Psychology from Teachers College, Columbia University. He currently serves as the Clinical Assessment Support Expert at Riverside Insights. Geremy has a passion for social justice and desires to bridge racial, ethnic, and cultural gaps in education to ensure equitable outcomes for all students. Outside of work, Geremy enjoys spending time with his wife and his pet parrot.
Get in touch:
Linkedin: https://www.linkedin.com/in/geremy-grant-phd-ncsp-401b4a178/
Email: gkg2110@tc.columbia.edu
Riverside Insights' Blog Posts: https://blog.riversideinsights.com/author/dr-geremy-grant
About Dr. Jeremy Sharp
I'm a licensed psychologist and Clinical Director at the Colorado Center for Assessment & Counseling, a private practice that I founded in 2009 and grew to include 12 licensed clinicians, three clinicians in training, and a full administrative staff. I earned my undergraduate degree in Experimental Psychology from the University of South Carolina before getting my Master's and Ph.D. in Counseling Psychology from Colorado State University. These days, I specialize in psychological and neuropsychological evaluation with kids and adolescents.
As the host of the Testing Psychologist Podcast, I provide private practice consulting for psychologists and other mental health professionals who want to start or grow psychological testing services in their practices. I live in Fort Collins, Colorado, with my wife (also a therapist) and two young kids.
Ready to grow your testing services? Click below to schedule a complimentary 30-minute pre-consulting call!