Podcast: Play in new window | Download | Embed
Subscribe: Apple Podcasts | Google Podcasts | Spotify | RSS
Would you rather read the transcript? Click here.
If you're someone who questions the utility of oppositional defiant disorder, conduct disorder, and other disruptive behavior diagnoses – this episode is for you! Dr. Akeem Marsh and Dr. Lara Cox are here talking about the material in their recent book, Not Just Bad Kids. As you can tell from the title, they present a more nuanced perspective on kids' functioning than simply labeling problematic behaviors. Here are just a few things that we discuss today:
The relationship between trauma, attachment, and disruptive behavior
Making connections with highly traumatized kids
Thinking outside the box to gather clinical info without asking about specific symptoms
Intervention strategies for these kids
Cool Things Mentioned
Featured Resource
I am honored to partner with PAR for 2021 to bring you featured items from their catalog! Listen to each episode for specific product recommendations and links. Learn more at www.parinc.com.
The Testing Psychologist podcast is approved for CEU's!
I've partnered with At Health to offer CE credits for podcast episodes! Visit this link to access current and past episodes available for CE credit. You can use code "TTP10" for a discount on ALL the course credits you purchase from At Health!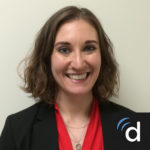 About Dr. Laura Cox
Dr. Lara Cox, MD is a child & adolescent psychiatry specialist in Brooklyn, NY. Dr. Cox completed a residency at NYU Langone Medical Center. She currently practices at Nyc Psychiatrist Services P.c. Dr. Cox is board certified in Child & Adolescent Psychiatry.
About Dr. Akeem Marsh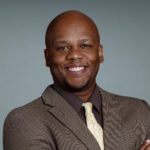 Akeem Marsh, MD has dedicated his career to working with children and families of medically neglected communities. He currently serves as the Assistant Medical Director of The New York Foundling's Home of Integrated Behavioral Health and as a member of the Verywell Mind Review Board. Dr. Marsh is a Fellow of the American Psychiatric Association and a distinguished fellow of the American Academy of Child and Adolescent Psychiatry (AACAP). He maintains an academic appointment as Clinical Assistant Professor of Child and Adolescent Psychiatry at the New York University Grossman School of Medicine, has presented nationally and internationally and is also the co-editor of forthcoming book "Not Just Bad Kids: The Adversity and Disruptive Behavior Link".
Get in Touch
About Dr. Jeremy Sharp
I'm a licensed psychologist and Clinical Director at the Colorado Center for Assessment & Counseling, a private practice that I founded in 2009 and have grown to over 20 clinicians. I earned my undergraduate degree in Experimental Psychology from the University of South Carolina before getting my Master's and PhD in Counseling Psychology from Colorado State University. These days, I specialize in psychological and neuropsychological evaluation with kids and adolescents.
As the host of the Testing Psychologist Podcast, I provide private practice consulting for psychologists and other mental health professionals who want to start or grow psychological testing services in their practices. I live in Fort Collins, Colorado with my wife (also a therapist) and two young kids.
Ready to grow your testing services? Click below to schedule a complimentary 30-minute pre-consulting call!