Podcast: Play in new window | Download | Embed
Subscribe: Apple Podcasts | Google Podcasts | Spotify | RSS
Would you rather read the transcript? Click here.
Continuing with our theme of accessibility and inclusion within neuropsychology, I have Dr. Cady Block and Anny Reyes here to talk about the KnowNeuropsychology didactic series and initiatives. Cady, Anny, and the rest of the KnowNeuropsychology committee have been working very hard and deliberately over the last year or so to create more access to high-quality education and mentoring, something that is sorely needed within the field. These are just a few things that we discuss during our interview:
The origin story of KnowNeuropsychology
Content, structure, and ways to access the webinar series
Ways they focus on diversity, equity, and inclusion on a local and global level
Efficacy of video/webinars for delivery of instruction
Use of outcome surveys in the KnowNeuropsychology world
Cool Things Mentioned
Featured Resource
I am honored to partner with PAR for 2021 to bring you featured items from their catalog! Listen to each episode for specific product recommendations and links. Learn more at www.parinc.com.
The Testing Psychologist podcast is approved for CEU's!
I've partnered with At Health to offer CE credits for podcast episodes! Visit this link to access current and past episodes available for CE credit. You can use code "TTP10" for a discount on ALL the course credits you purchase from At Health!
About Dr. Cady Block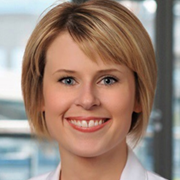 Dr. Cady Block is a neuropsychologist and assistant professor within the Department of Neurology at Emory University School of Medicine in Atlanta, Georgia. She has a particular passion for working with neuropsychology students and trainees at all levels. She is the editor of The Neuropsychologists Roadmap: A Training and Career Guide (APA Press), and sits on the committee of the KnowNeuropsychology education initiative. She is also highly involved in professional governance, having served in multiple national and international neuropsychology organizations. In recognition of her efforts, she has been named a recipient of awards from the Society for Clinical Neuropsychology, National Academy of Neuropsychology, and American Psychological Association.
Get in touch:
Website: https://www.med.emory.edu/directory/profile/?u=CBLOCK5
Email: cady.block@emory.edu
Twitter: docblock_neuro
Book: https://www.apa.org/pubs/books/the-neuropsychologists-roadmap
About Anny Reyes, MS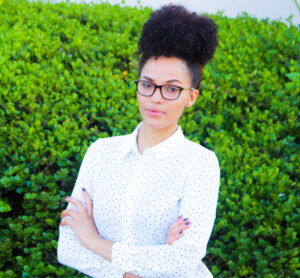 Anny Reyes is a NINDS/NRSA F31 Diversity Fellow and a doctoral candidate in the SDSU/UCSD Joint Doctoral Program in Clinical Psychology. She is also an intern at Emory University in Atlanta, Georgia. Her research and clinical interests include cognitive phenotypes in persons with epilepsy, and provision of neuropsychological services to bilingual Spanish-English and Spanish speaking patients. She is highly active in neuropsychology governance, including sitting on the committee of the KnowNeuropsychology education initiative.
Get in touch:
Website: https://knowneuropsych.org/anny-reyes-m-s/
Email: anr086@health.ucsd.edu
Twitter: @annyreyesneuro
About Dr. Jeremy Sharp
I'm a licensed psychologist and Clinical Director at the Colorado Center for Assessment & Counseling, a private practice that I founded in 2009 and have grown to over 20 clinicians. I earned my undergraduate degree in Experimental Psychology from the University of South Carolina before getting my Master's and PhD in Counseling Psychology from Colorado State University. These days, I specialize in psychological and neuropsychological evaluation with kids and adolescents.
As the host of the Testing Psychologist Podcast, I provide private practice consulting for psychologists and other mental health professionals who want to start or grow psychological testing services in their practices. I live in Fort Collins, Colorado with my wife (also a therapist) and two young kids.
Ready to grow your testing services? Click below to schedule a complimentary 30-minute pre-consulting call!