Podcast: Play in new window | Download | Embed
Subscribe: Apple Podcasts | Google Podcasts | Spotify | RSS
"I can't be playing around with 10 point differences as an explanation for weaknesses."
Dr. Joel Schneider is here talking about the evolution of cognitive theory and assessment. I've been reading Joel's blog for about 10 years now, and he is not only a great writer but a deep thinker and excellent storyteller. These traits are on full display during the podcast today as Joel takes us on a journey through the philosophical and practical history of cognitive theory. Here are just a few topics that we touch on:
How cognitive assessment originated
Using assessment to benefit the individual vs. the institution
A compelling overview of CHC theory
Joel's research with Kevin McGrew on evolving CHC theory to a more integrated model
Cool Things Mentioned
Featured Resource
I am honored to partner with PAR for 2021 to bring you featured items from their catalog! Listen to each episode for specific product recommendations and links. Learn more at www.parinc.com.

The Testing Psychologist podcast is approved for CEU's!
I've partnered with At Health to offer CE credits for podcast episodes! Visit this link to access current and past episodes available for CE credit. You can use code "TTP10" for a discount on ALL the course credits you purchase from At Health!

Dr. W. Joel Schneider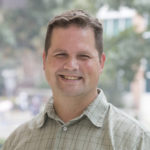 Dr. Schneider is an associate professor in the College of Education at Temple University and a member of the School Psychology program. He earned his doctorate in Clinical Psychology from Texas A&M University. Along with Nancy Mather, Elizabeth Lichtenberger, and Nadeen Kaufman, he wrote the Essentials of Assessment Report Writing, 2nd Edition. He writes software to help clinicians make better decisions. Broadly, his research interests are concerned with validating and improving upon current assessment practices. In particular, he focuses on understanding the structure and function of intelligence and its assessment.
Contact Dr. Joel Schneider:
About Dr. Jeremy Sharp
I'm a licensed psychologist and Clinical Director at the Colorado Center for Assessment & Counseling, a private practice that I founded in 2009 and have grown to over 20 clinicians. I earned my undergraduate degree in Experimental Psychology from the University of South Carolina before getting my Master's and PhD in Counseling Psychology from Colorado State University. These days, I specialize in psychological and neuropsychological evaluation with kids and adolescents.
As the host of the Testing Psychologist Podcast, I provide private practice consulting for psychologists and other mental health professionals who want to start or grow psychological testing services in their practices. I live in Fort Collins, Colorado with my wife (also a therapist) and two young kids.
Ready to grow your testing services? Click below to schedule a complimentary 30-minute pre-consulting call!