Podcast: Play in new window | Download | Embed
Subscribe: Apple Podcasts | Google Podcasts | Spotify | RSS
Would you rather read the transcript? Click here.
Welcome to the first in a two-part series on trauma-informed assessment. I can't count how many times the question of trauma pops up in the Testing Psychologist Community on Facebook. How to assess it? How to separate it from other diagnoses? What does it really look like? If you've ever asked these questions, this series is for you.

I'm talking with Dr. Julia Strait about all things trauma. This first part focuses on defining trauma. Here are just a few topics that we discuss:
Acute trauma vs. developmental/complex trauma
"Concept creep" (i.e., can anything count as trauma?)
The pros and cons of the DSM-5 trauma conceptualization and diagnostic options
Cool Things Mentioned
Featured Resource
I am honored to partner with PAR for the next few months to bring you featured items from their catalog! Listen to each episode for specific product recommendations and links. Learn more at www.parinc.com.
The Testing Psychologist podcast is approved for CEU's!
I've partnered with At Health to offer CE credits for podcast episodes! Visit this link to access current and past episodes available for CE credit. You can use code "TTP10" for a discount on ALL the course credits you purchase from At Health!

About Dr. Julia Strait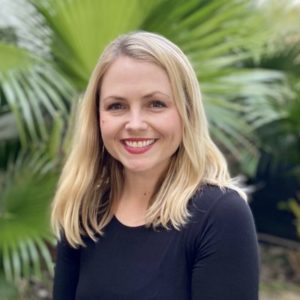 Julia Strait, PhD specializes in treating young women with everyday stress, as well as more pervasive emotional difficulties related to depression, anxiety, and trauma. She is a Nationally Certified Trauma-Focused Behavior Therapy (TF-CBT) Therapist and has specialized training in mindfulness-, self-compassion-, and acceptance-based therapy approaches for building awareness and understanding of difficult emotions and experiences. She also has expertise in psychological testing and assessment to help with diagnosis and treatment recommendations.

Dr. Strait earned her Bachelor's degree from the University of Texas and her Master's and PhD from the University of South Carolina. She did her postdoctoral training in Child Welfare and Trauma-Informed Care at the University of Tennessee Center of Excellence for Children in State Custody and has worked as a teacher, professor, researcher, and supervisor in schools, clinics, and universities across the Southeast United States.

In her free time, Dr. Strait loves listening to podcasts, being outside, eating queso, and doing yoga and Pilates. She has two awesome kids and a very cool dog, and she blogs for Psychology Today. You can also follow her on Instagram @drjuliatx.
About Dr. Jeremy Sharp
I'm a licensed psychologist and Clinical Director at the Colorado Center for Assessment & Counseling, a private practice that I founded in 2009 and have grown to over 20 clinicians. I earned my undergraduate degree in Experimental Psychology from the University of South Carolina before getting my Master's and PhD in Counseling Psychology from Colorado State University. These days, I specialize in psychological and neuropsychological evaluation with kids and adolescents.
As the host of the Testing Psychologist Podcast, I provide private practice consulting for psychologists and other mental health professionals who want to start or grow psychological testing services in their practices. I live in Fort Collins, Colorado with my wife (also a therapist) and two young kids.
Ready to grow your testing services? Click below to schedule a complimentary 30-minute pre-consulting call!